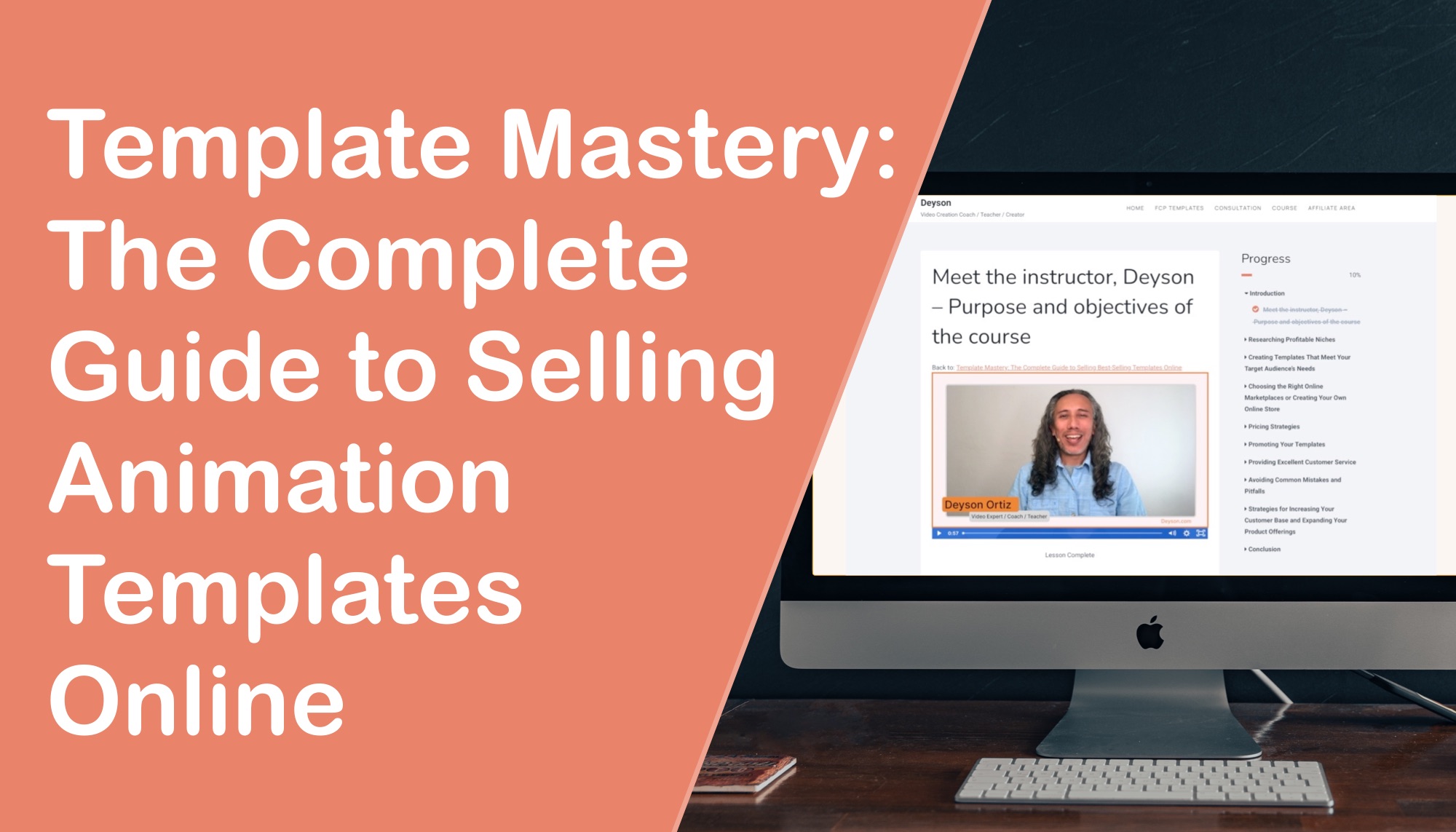 Learn How to Sell Animation Templates Online and Maximize Your Income!
Turn Your Creative Skills Into a Lucrative Business.
Are you a creative professional looking to turn your skills into a profitable business? Do you want to sell animation templates online but do not know where to start? Look no further!
My comprehensive online course on selling animation templates is designed to help you build a successful and profitable business from scratch. With over 15 years of experience selling video animation templates, I have developed proven strategies and techniques for creating, marketing and selling templates that meet the needs of your target audience.
Testimonials About Deyson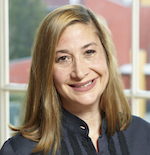 "I've been working with Deyson for three years and he is my go-to person for anything video related! He is always helpful, responsive, and professional and he consistently provides the guidance I need at the right level. Deyson's vast video knowledge is impressive and he always delivers on time. I've recommended Deyson to several people and continue to do so."
– Michele Ronsen – Linked in Top Voice in Technology – CuriosityTank.com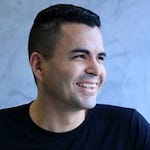 "Deyson is an expert when it comes to Final Cut Pro & Motion and always adds value to the Final Cut Pro community."
– Leno Porto – LenoFX.com

"Deyson has a level of professionalism and integrity that is unsurpassed in the industry. He is a fantastic guy and has been an invaluable help to my business. I can always rely on his expertise along with his great advice."
– Bret Williams – BretFX.com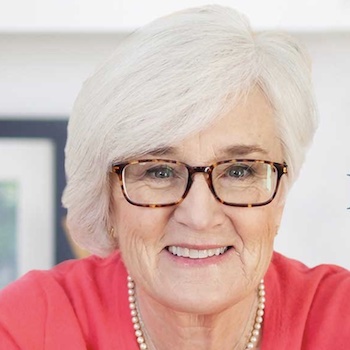 "I highly recommend Deyson because of the quality of his work, his responsiveness, and his ability to generate great ideas."
– Anne LaFollette – AnneLaFollette.com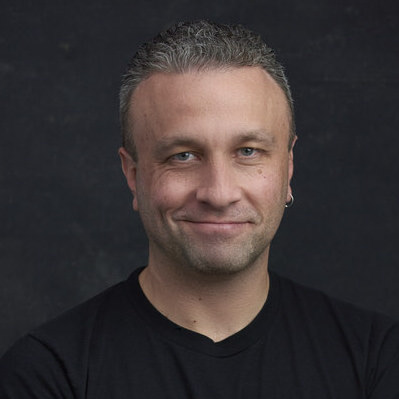 "Before Deyson, I had zero knowledge of how to successfully edit a raw video. Without his support and guidance, there's no way I would've been able to publish 90 consecutive days on YouTube. Deyson is my go-to for anything related to video and I recommend him, his teachings, and his support if you are looking to do video production no matter your experience level."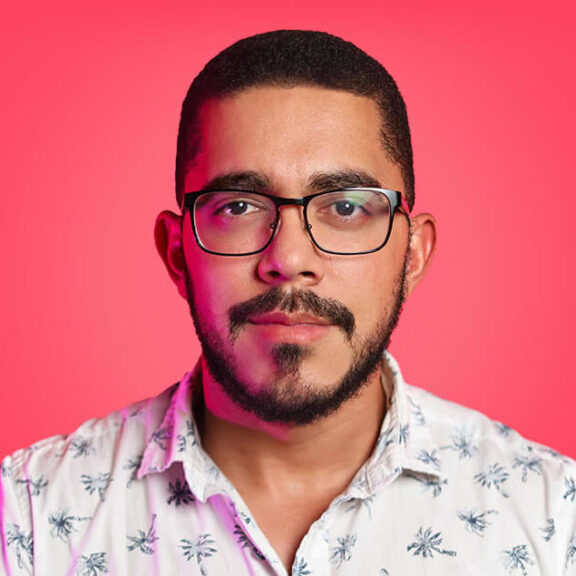 "Deyson is a master at his craft. And his templates will help you save time — especially when you've been assigned one of those fun projects with impossible deadlines."
– Jose Rosado – Rosa.do
In this course, you will learn to:
Plus, I will teach you how to earn the trust of your customers by emphasizing the quality and uniqueness of your templates, including customer reviews and testimonials, and offering a satisfaction guarantee or refund policy.
Whether you are a freelancer, a small business owner, or a creative professional looking to start your online business, our course has everything you need to succeed.
Do not miss this opportunity to turn your creative skills into a profitable online business.
Sign up today and start selling best-selling templates online!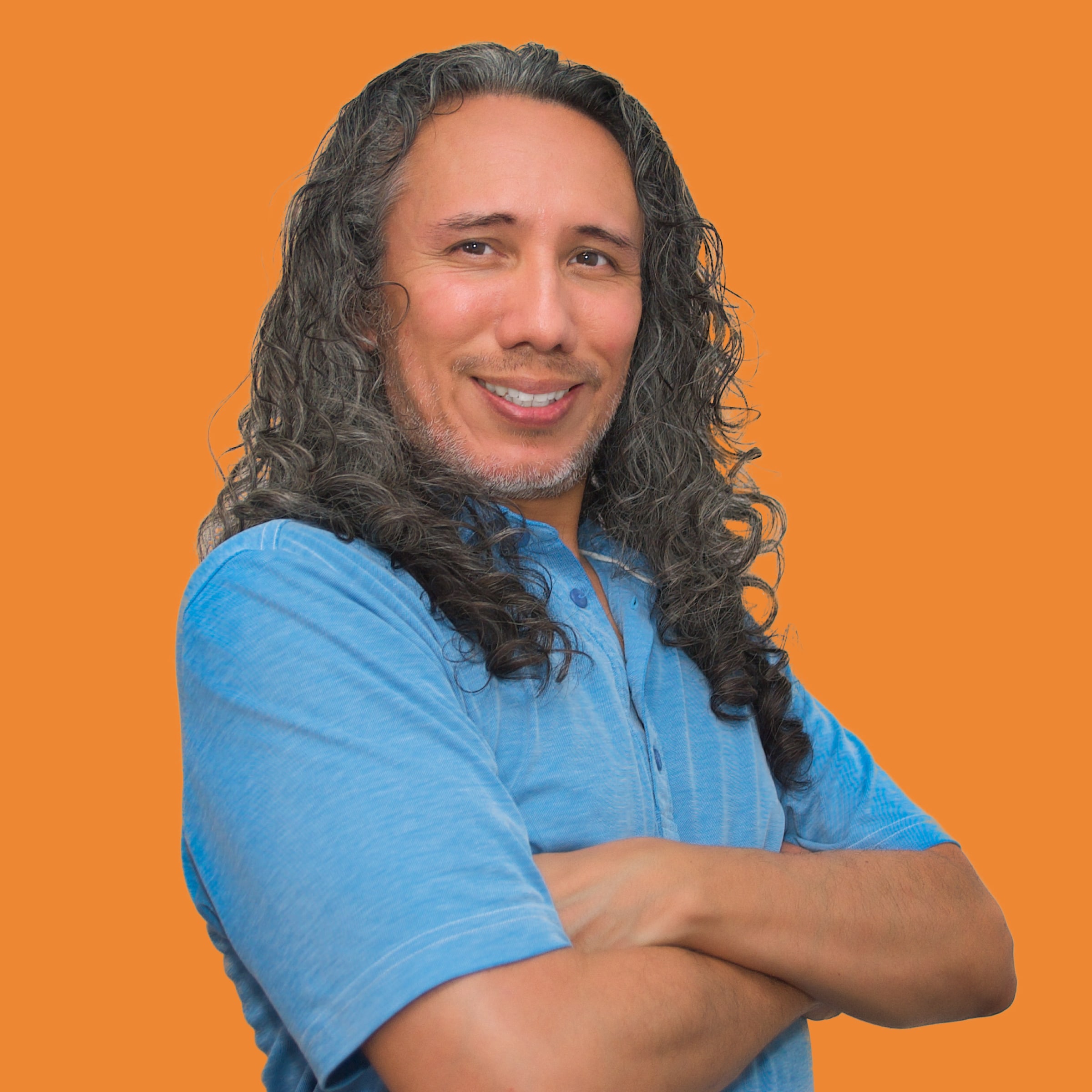 Your Instructor
For over 30 years, I have helped produce commercials, short films, web films, music videos, and television programs for clients around the globe.
Since 2010, I have also been selling animation templates for Apple's Final Cut Pro and Motion Software, and in the process, I've gained valuable insights into e-commerce, building customer trust, and creating effective templates.
My goal is to share my expertise and experiences with others so that they can succeed in their own video production and online businesses.
Frequently Asked Questions
Invest in your future today and join!
Template Mastery:
The Complete Guide to Selling Animation Templates Online Course
Start building your animation template empire with the guidance of an experienced professional & achieve financial freedom doing what you love.
Choose your pricing option:
Course & Private Coaching
$800
⚡️ Online & at your own pace
⚡️ Unlimited Course access forever
⚡️ Three 1-hour consultations
Upgrade to the Course & Private Coaching package to receive personalized guidance from Deyson Ortiz and take your animation template business to the next level.