Who is this for?
Users who are new to video creation and want to learn the ropes fast
Casual video tinkerers looking for practical tutorials and inspiration
Professionals looking for the latest tips and tricks in creating a motion experience
Everyone who likes to learn by example and at their own pace
Everyone who wants focused tutorials that gets them creating in 3-5 minutes
Everyone who would like a video mentor to ask questions and discuss ideas
What will you receive
Short videos delivered to your email
Increase your speed and proficiency with tips and tricks
Invitations Q & A video seminars to answer your questions
Over 20 years of experience in your hands
Why are these videos created?
Over the years I have been asked to start a course on how to use Apple's Final Cut & Motion Software.
There are plenty of great training courses out there, but many of us do not have the time to watch long tutorial videos. So I decided to share short videos of tips and tricks I use in the creation of my animations and videos.
As I come across new tricks that can help improve your video creations they will be sent straight to you.
About your teacher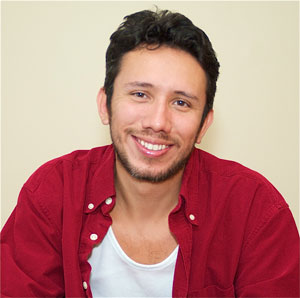 My name is Deyson Ortiz and I am the creator of MotionMasterTemplates.com
I bring over 20 years of experience in the video creative industry as an editor, animator, consultant and trainer.
I have used Final Cut Pro since 2001 and I still love it!
Receive free video lessons & updates via email
You will not receive spam. Unsubscribe at any time.