Special thank you FCP.co for sharing this nice piece of information.
For anyone that is looking for free music for their video creations, Youtube has you covered.
Simply go the www.youtube.com/audiolibrary and preview the music by clicking on the play button and then download it by clicking the download arrow. If you just need to create a collection for a certain project make sure to use the star to add your songs to a favorite folder.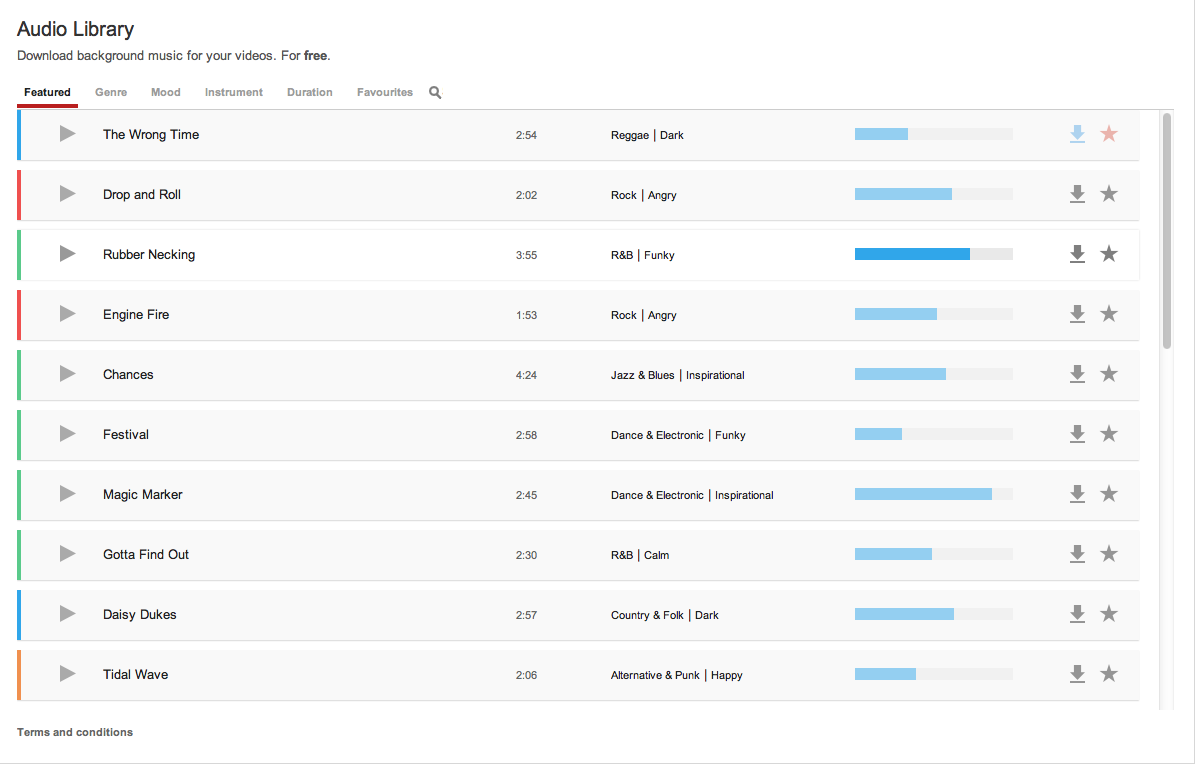 I really like how easy it is to use and the quality of music is not bad at all.
Let me know what you think and happy editing! 🙂